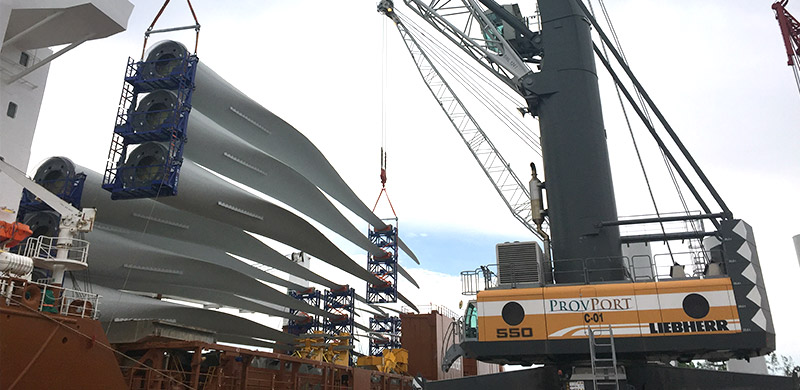 Liebherr LHM 550 Mobile Harbor Cranes (2)
60+ ton stevedoring capacity and up to 2,000 TPH production rates.
Equipped with 32 and 38 CY clamshell buckets for granular cargoes.
13 CY, 8 tine grapple and 11 CY ore clamshell for all other bulk cargoes.
Capable of hook lift work up to 124 MT.
---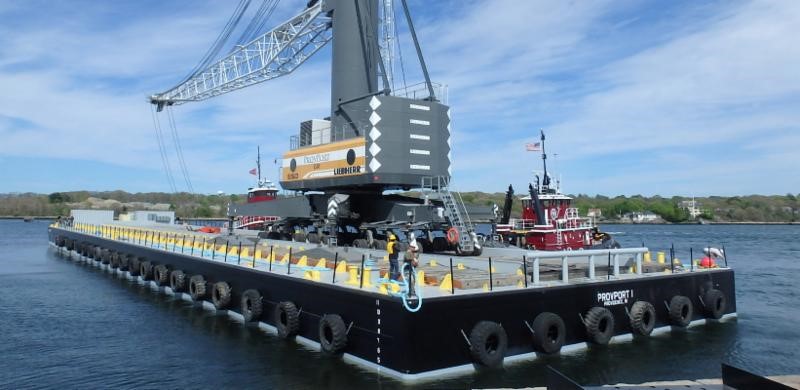 Barge ProvPort
1-Deck/Crane Barge
300ft Length by 72ft beam, ABS inspected.
Don't see what you need?
Let Waterson Terminal Services rent or purchase additional equipment for any project. Please contact us for specific cargo handling needs.